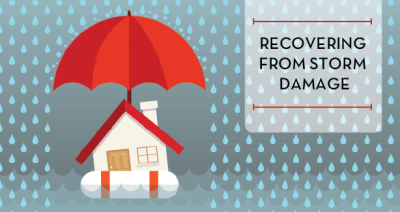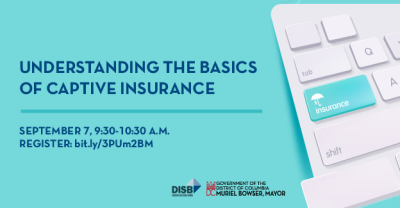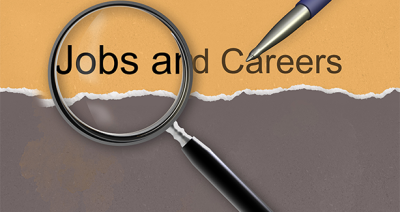 DISB Feature Search Section
Three out of four insurers to reduce their rates.
Washington, DC—Today, the District of Columbia Department of Insurance, Securities and Banking (DISB) announced the 2022 approved individual and small business health insurance rates. As a result of the Department's review, most insurers decreased their initial rate proposals, which will save District residents more than $16 million.
Featured Homepage Events
Forward Thinking: A Bison Roundtable—Learn About Student Loan Forgiveness -

Fri, Aug 19
Student loan debt is a financial burden that plagues educated communities of color. Many find the ability to repay student loans to be an insurmountable task, taking a huge toll on individual and family finances.
Fortunately, the government has launched several programs to assist with eliminating some of that debt. Join Howard University's Alumni Association, DISB's Student Loan Ombudsman and more to find out if you qualify and how you can get assistance to have your student loan debt forgiven.

To register, visit https://alum.howard.edu/bison-roundtable.
Contact: Ricardo Jefferson
Email: [email protected]
DISB's 2022 Black in Business Series: Resources to Grow and Compete -

Mon, Aug 29
1050 First Street NE, Washington, DC 20002
During Black Business Month, DISB hosts this session on resources to grow and compete. The session features networking opportunities, panel discussion and Q & A. Join us to learn from experts from the Coalition for Nonprofit Housing & Economic Development, United Bank, Office of the Deputy Mayor for Planning and Economic Development and the DC Small Business Development Center. This in-person event will give local Black small business owners a chance to acquire skills and resources to make their small businesses competitive.
Public Hearing: 2023 Proposed Health Insurance Rates -

Thu, Sep 1
Karima M. Woods, Commissioner of the Department of Insurance, Securities and Banking ("Department"), hereby gives notice of the Department's intent to hold a public hearing on the results of its actuarial review of the 2023 proposed health insurance rates for individual and small group health benefits plans sold in the District of Columbia. The Department will receive testimony from the public before the Department makes a final determination to approve the proposed rates. The virtual hearing (see link below) will be held at 5:30 pm on Thursday, September 1, 2022.
The Department invites the public to testify or submit written testimony. Any person or organization wishing to testify at the hearing should contact the Department via email at [email protected] or at (202) 442-8571 by 5 pm on Monday, August 29, 2022 to have their names added to the witness list. The witness list will go in order of receipt of signups, and witnesses will have 3 minutes to present their oral testimony. Each witness should provide his or her name, telephone number, email address (if any), organizational affiliation (if any) and title (if any). Written statements should be sent no later than 5 pm on Monday, August 29, 2022 to the email address above.
If a party or witness is deaf, has a hearing impairment, or otherwise cannot readily understand or communicate in English, the party may apply to the Department for the appointment of a qualified interpreter at the hearing. In addition, if any hearing attendee requires other special accommodations, he or she should contact the Department at [email protected] or (202) 442-8571 by 5 pm on Monday, August 29, 2022.
Join Webex Meeting:
Join from a mobile device (attendees only):
+1-202-860-2110,,23144333837#72830222# United States Toll (Washington D.C.)
+1-650-479-3208,,23144333837#72830222# Call-in toll number (US/Canada)
Some mobile devices may ask attendees to enter a numeric password.
Contact: Howard Liebers
Phone: (202) 442-8571
DC Resident Financial Empowerment Programs