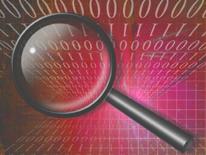 You can check to see if an insurance, securities, or financial institution is licensed before conducting any transactions using the links below. You can also check the status of an institution or a financial representative by selecting from one of the links.
Insurance Companies
Database of DC Licensed Insurance Companies
To find licensed insurance companies and agents in the District, click the link above, select your jurisdiction and then Licensee Search Type. A set of criteria pertinent to licensee data displays automatically below the Search Type dropdown box. Enter the known information for the licensee and click Search. For more search criteria, click the Advanced Criteria link at the bottom left-hand corner of this box. You are not required to enter values in all of the fields to complete a search.
Securities Companies
Banks and Non-Depository Institutions