America Saves Week 2022
Building Financial Resilience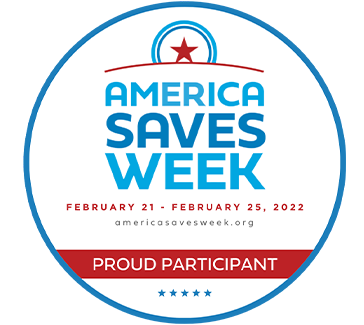 America Saves Week is an annual celebration and call to action for Americans to commit to saving successfully. Since the onset of COVID-19 in America millions of Americans have experienced a loss of income — so what better time to take this week to get a clear view of your finances, set your financial goals, and make a plan to achieve them?
Through the support of over 1700 organizations, the initiative encourages local communities, families and individuals to examine their finances and rethink their saving behaviors. It all happens with the America Saves pledge, allowing savers to set a goal, and make a plan to achieve better financial stability.
America Saves Week is February 21 - 25, 2022. During the week, the Office of Financial Empowerment and Education (OFEE) share with residents and employees of the District a series of events and activities to promote saving and financial resiliency. See below for resources, activities, videos, and events.
Date
Daily Theme
Get social with us- Hashtags of the Day & Video of the day
Events & Activities for Saving
All Week
Start Your Savings Journey

#ASW2022

Video: https://youtu.be/8h__dA_Q-oE

Take the America Saves pledge

What are you Saving for? Activity (PDF)
Monday, February 21
Save Automatically

#SaveAutomatically, #ASW2022, #SplitToSave, #ThinkLikeASaver

Video: https://youtu.be/tNdpTDO40ZM

Join us and the @AmericaSaves team today at 2 pm ET for the #ThinkLikeASaver: 5 Ways To Make Saving Easier virtual town hall. Missed the live session? Check out the replay.

Take the America Saves pledge or re-pledging

Tuesday, February 22
Save for the Unexpected

#Save4TheUnexpected, #EmergencySavings #ASW2022

Video: https://youtu.be/vBFYLgDxjr8

Meet Rachel B, an attorney, entrepreneur, and Mom of 5

She's sharing her story of an unexpected health crisis that was the catalyst for her family working towards financial stability.

Registration link:

https://bit.ly/3HtJzFu

Wednesday, February 23
Save to Retire

#Save2Retire, #ASW2022

Video: https://youtu.be/w2pEQl2lyB8

The District of Columbia and MissionSquare Retirement are committed to helping DC employees and their families save successfully.

Click here to learn more about how to save with your MissionSquare Retirement.

Take the America Saves pledge or re-pledging

Thursday, February 24
Save by Reducing Debt

#ReduceDebt, #PayingDownDebtIsSaving, #ASW2022

Video: https://youtu.be/wzxUbk0Blx4

Virtual Story Time DC Public Library

Join the DC Library on Facebook Live for Virtual Story Time at 2:00 p.m. on facebook.com/dclibrary

Open to the public

Save by Reducing Debt: Let's talk about Credit

Join the Department of Insurance, Securities and Banking (DISB) Office of Financial Empowerment and Education as they share helpful credit tips, resources and credit counseling. The conversation starts at 6:00 p.m.

Registration Link: bit.ly/3oXqAMp

Friday, February 25
Save as a Family

#SaveAsAFamily, #ASW2022

Video: https://youtu.be/fRaUvlX-eKc

Save as a Family Goal Sheet (PDF)

Take the America Saves pledge or re-pledging