National Financial Capability Month – April 2014

DISB is participating in month-long campaign encouraging D.C. residents to enhance their personal financial capabilities.
In recognition of National Financial Capability Month, the D.C. Department of Insurance, Securities and Banking is offering free financial health assessments and personal finance resources to improve the financial literacy of the city's residents. See below for access to resources and information.
Also, like us on Facebook or follow us on Twitter @DCDISB and @BankonDC for financial resources and tips and throughout the month. You can also view a list of financial education programs and events in the Washington, D.C., area at this link on Bank on DC's website.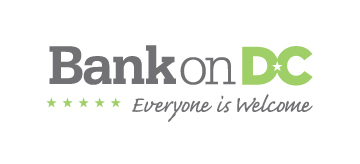 Press Release, April 3, 2014: Department Offers Free Financial Health Assessment and More for Financial Capability Month
DISB and its Bank on DC program are offering a free personal financial health assessment to any D.C. resident or District Government employee through LifeCents, a comprehensive personal financial wellness program. LifeCents is a web-based program designed to help evaluate, understand and improve financial health. It also connects participants to resources specific to their individual financial needs and goals. The program can be accessed here. If you have any questions about LifeCents, contact Sybongile Cook.
Saving for Retirement
In recognition of National Financial Capability Month, the department joined 25 other states to participate in the National Retirement Planning Week, April 7-11, to share resources on planning for retirement. The goal is to encourage District residents and employees to think about planning for retirement and to create comprehensive retirement plans. See below for resources.
Retirement Resources
District of Columbia Government Employees
Did you know that if you are a District Government employee you can save for retirement by making tax-deferred contributions directly from your paycheck? You can contribute as little as $20 a paycheck. See the details about the District's 457b Deferred Compensation Plan from ING Financial Advisors at this link.
Save Money by Going Green
The "Do IT for DC! Challenge" is a 90-day plan to save $2,000, reduce your carbon footprint and make DC greener. The campaign is a joint effort among Going Green Today, the District Department of the Environment and the DC Office of Planning to empower the DC community to make more sustainable choices in our everyday lives. To sign up for the challenge, click Go Green.
Option for Tax Savings
The DC Earned Income Tax Credit campaign helps low-to-moderate income tax payers keep more of what they earn. When the earned income tax credit exceeds the amount of taxes owed, a refund is provided to those who claim and qualify for the benefit. The credit basically reduces the amount of tax you owe which may result in a refund. District of Columbia residents can claim the tax credit on both their federal and state income taxes. The campaign is managed by the Capital Area Asset Builders. Find more information on DCEITC.
Make a Savings Plan
Did you know that if you create a savings plan you are twice as likely to reach your goal? To start your savings plan, join the Pledge to Save campaign by America Saves. Take the pledge.
Savings Calculators
Personal Wealth Estimator
The personal wealth estimator is a financial calculator that can determine your current net worth and can help you determine your future net worth based upon your personal preferences.
Home Wealth Estimator
The home wealth estimator is a financial calculator to determine the current equity in your house or condo and to estimate future home wealth based on your mortgage.
Social Security Retirement Estimator
The retirement estimator is a calculator provided by the U.S. Social Security Administration to get an estimate of your retirement benefit based on your actual Social Security earnings record.