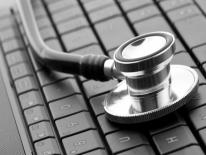 The Health Insurance Actuarial Division of the Department of Insurance, Securities and Banking reviews health insurance rate filings to determine if rate increases/ decreases submitted by health insurance companies will be approved, disapproved or rejected to be released into the marketplace.
What is a rate?
A rate is the base price for insurance and the premium or amount that you pay for the insurance coverage purchased. A premium may be higher or lower than the rate based on several factors:
Your health
An insurance pool's costs
The cost of the selected benefits in the health plan
Your age
Where you live
Number of family members receiving coverage under the selected plan
The plan being offered by your employer is comprised of the following additional factors for consideration:
Benefits the employer selects
How much of the plan cost does the employer contribute
Length of time the employer has been a customer
Which wellness programs does the employer participate in
Tobacco use by employees
Expected claim annual amounts incurred (a rate can't increase more than five percent for this factor)
What rates are subject to state regulation?
Individual and small business buyers are considered the most vulnerable since they do not have the same negotiating leverage as the larger groups with more than 100 employees. Listed below is a breakdown of insurance plans in the District.
Large groups
Small groups
Associations and trusts
Individuals
Medicare and Medicaid
How does rate review work?
An insurance company submits a rate filing request or a rate filing change request to the Department's Insurance Bureau.
The division posts all rate filings and associated documents on disb.dc.gov and the public has 30 days to comment. Received comments are posted to the website.
The rate filing is assigned to a staff member within the Insurance Bureau's Health Insurance Actuarial Division for review and approval. These employees are subject matter experts in mathematical equations and review the request from the insurance company.
Based on any information gathered, including public comments, the health actuarial division will determine if the rate request is reasonable or approved. A rate request may also be rejected or withdrawn.
A decision on a rate request is to be made within 45 days from the date of a complete rate filing request.
The division posts an explanation of why a rate filing is approved or disapproved at disb.dc.gov.
How can you participate?
Send an email to DISB at [email protected].
Frequently Asked Questions on Health Insurance Rate Filings
What does a rate cover?
An insurance rate covers claims for medical services, insurance companies' administrative costs and profit margins.
How does the District evaluate rate requests?
The Health Actuarial Division approves a rate based on rating factors to generate premiums that are fairly priced considering the benefits provided. Reasonable rates are usually adequate to cover the costs of paying for medical services claims and for operating the company. Rates cannot be excessive and unfairly discriminatory. The division cannot control utilization costs due to public health issues that have an impact on the marketplace. The division looks at the reasoning of the insurer's request to make a rate filing change.
How are the new benefits in the Affordable Care Act affecting rates?
The Act pushed for transparency in the way that insurance companies and regulators handle the rate review process and provide public access to it. Other benefits include coverage of preventive benefits (e.g. mammograms, diabetes and cholesterol screenings, colonoscopies, etc.) without the benefit of cost-sharing and adult children can stay on their parents' policies until their 26th birthday.
Help with insurance costs
DC Health Link is an online marketplace created for individuals, families, and small business owners in the District of Columbia to shop, compare, and select health insurance that meets their health needs and budgets. For plan year 2017, enrollment will begin Nov. 1 with coverage beginning Jan. 1, 2017. DC residents and small business owners will be able to come to DC Health Link to apply for coverage, find out if they are eligible for help to lower the cost of their insurance, compare options, and enroll in the plan of their choice. For more information on DC Health Link visit dchealthlink.com or call (855) 532-5465.
Review Health Insurance Rate Filings: