Wednesday, September 25, 2019
HD Woodson High School Students Get Money Smart with DISB
(Washington, DC) Today, the Bowser Administration, through the District of Columbia Department of Insurance, Securities and Banking (DISB), hosted a Financial Literacy Day event at Howard Dilworth Woodson High School in Ward 7. The event was part of ongoing efforts to empower District residents of all ages with a better understanding of money—how to earn, save and protect it.
"We are proud to bring financial education to District public school students, reaching residents at an age when their financial choices will resonate throughout their lives. By using innovative approaches, we can connect with students at a deeper level and have a lasting, positive impact," said DISB Commissioner Stephen Taylor.
The innovative approaches combined music with financial literary, through touring artists provided by Funding the Future, a nonprofit organization that teaches money management skills through interactive live musical performances. The artists have reached over 150,000 students at 34 states, illustrating the importance of financial literacy.
At the Ward 7 event, The Reminders, a hip-hop duo, delivered a powerful performance, blending intricate rhythmic patterns, soulful beats and thoughtful lyrics. After the performance, The Reminders turned the lights back on for a multimedia lesson in personal finances. The duo engaged with students and answered questions about the dangers of credit card debt, predatory lending, creating financial savings and investment plans.
The Department also held a financial resource expo, connecting students to services and information tailored to their present and future needs, such as how to save, funding for college and opportunities for jobs and internships. The Mayor's Financially Fit DC program, a free educational initiative aimed at strengthening the financial stability of District residents, was also promoted at the event.
VIDEO: Funding the Future: Money Smart Week with The Reminders
See event photos here.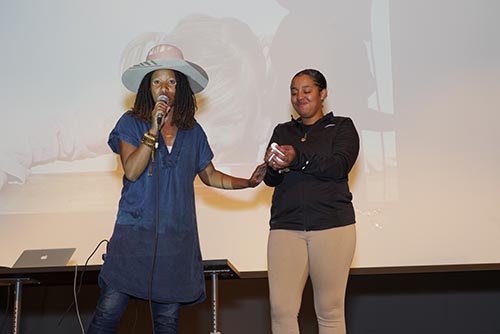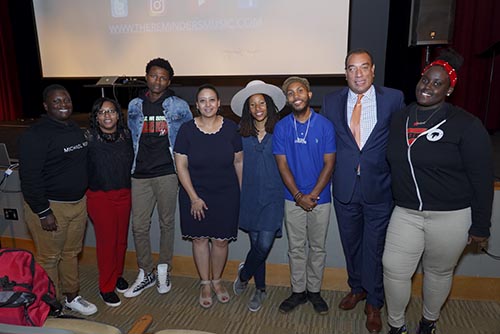 The Reminders: Hip hop duo emcee Big Samir and emcee/vocalist Aja Black engage for H.D. Woodson High School students about financial literacy.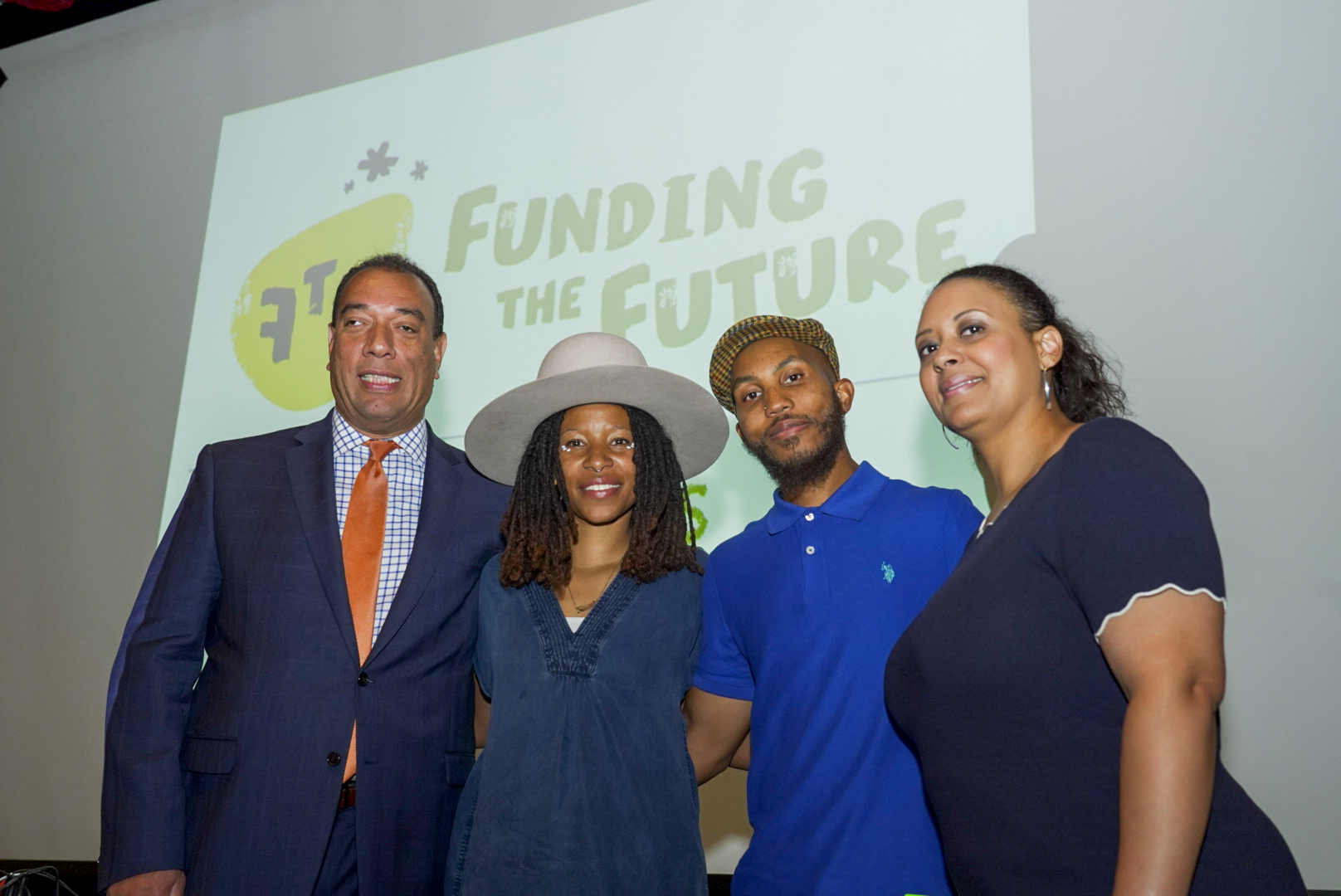 L-R: DISB Commissioner Stephen Taylor, Aja Black, Big Samir, DISB Program Manager Michelle Hammonds