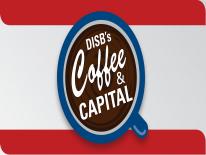 Last Date:
Location:
2730 Martin Luther King, Jr. Ave., SE
Building:
R.I.S.E Demonstration Center
Details:
On March 20, make plans to have your morning coffee with the District Department of Insurance, Securities and Banking (DISB) while also hearing about innovative alternatives to financing for District startups, emerging entrepreneurs and small businesses.

At this event, attendees will also hear from District entrepreneurs about how they used DISB's programs for working capital, startup costs and more.

Organizations in the following areas should consider attending:
Small businesses

General contractors

Subcontractors

Equity providers

Lenders

Capital sources

Access to capital options to be discussed at the event include programs administered by DISB: the District of Columbia Business Capital Program and an investment crowdfunding option, the DC-Only Securities Offering Exemption. Register here.