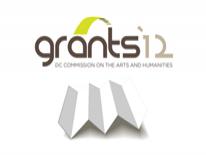 Washington, DC - Via email today, June 14, 2011, The DC Commission on the Arts and Humanities released a teaser announcing that its 2012 fiscal year grants will be released on July 11th.
The announcement also revealed some changes to last year's grants structure. The three changes highlighted in the email were a new, streamlined grants structure, a revised application process and a new arts registry with sign-up being step #1 in the new application process.
"This time around, we want to make the process as streamlined as possible for potential grantees. We've taken the steps to ensure that funding reaches more organizations and individuals by eliminating redundancy from the old system," says Interim Director, Ayris Scales.
Next month, DCCAH will announce its new grants structure at an event for DC artists and organizations at Arena Stage. Details on the event will be released in the next two weeks.
Media Contacts