Edward C. Smith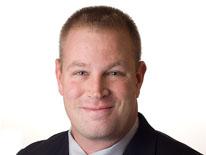 Edward C. Smith is the elected Active Firefighter Trustee to the District of Columbia Board of Trustees. He is the Vice Chair of the Benefits Committee, and he serves as a member of the Board's Fiduciary Committee, the Investment Committee, and the Legislative Committee.
Mr. Smith was elected as the Active Firefighter Trustee in 2008 and began serving on the Board in January 2009.
Mr. Smith's current term expires on January 27, 2017.